Guaranteed academic honesty

Scientific ethics require that the intellectual creations, ideas and theories of other persons are identified by citation.

As a Campus Wien West student and participant in the IB Diploma Programme, you are responsible for ensuring that all written works submitted by you are your own, and that other people's lines of thoughts, theses and ideas are correctly identified by the standard citation rules. Any use of works of other people, either other students, from the Internet or from other sources, are unlawful.

In particular the availability of texts in digital format can create the false impression that everything published in the Internet is public property, and thus may be inserted freely. Whatever you google in the Internet in order to copy it into your work will be quickly found by the school, also because the IBO uses efficient plagiarism programmes.

Academic honesty is taken very seriously both by Campus Wien West as well as by IBO. The school will take great care to punish any form of abuse accordingly . In the worst case, this can lead to the forfeiture of the IB Diploma.


We therefore ask you and your parents to carefully read and sign the following undertaking:

> As a student of Campus Wien West and participant in the IB Diploma, I agree to ensure that all submitted written work is written exclusively by me.

> I further confirm that all ideas and thoughts of other persons are identified in accordance with the standard citation rules.

> I further confirm that I will not pass on my own work to other students so they can submit it as their own.

> Ich undertake not to cheat or attempt to cheat during any exam.

I acknowledge that I will be held responsible for any breach of the above rules. I have received and acknowledge the rules for proper academic citation.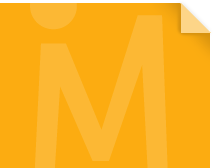 Support CWW
Your donation will allow us to
develope our visionary goals.