Educational objective: Creating something new

Campus Wien West is the first school worldwide combining Waldorf and Montessori education for offering a path to international university entrance qualification,

The two schools involved, namely Freie Waldorfschule Wien West and
Montessori Campus Wien Hütteldorf have hereby fulfilled their long-held dream:
To guide the students up to the university entrance qualification, without giving up important fundamental principles of progressive teaching methods.

With International Baccalaureate Diploma Programm (IBDP), the two schools have found a degree that continues for 16 to 19 year olds what is valued from first grade on:


Young people should experience who they are, instead of learning to give themselves up for the benefit of a rigid system. .

School should not be limited to the transfer of knowledge, but should also foster personal and social growth.

Learning independently , and for oneself, with joy and in accordance with individual requirements.and personal targets.


The best of each world: During the development of Campus Wien West, both schools were able to benefit and learn from one another, thus doubling their competence! A rewarding cooperation allowing this visionary project to be realized quickly and successfully!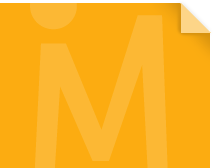 Support CWW
Your donation will allow us to
develope our visionary goals.